In the United States, the demand for weight loss drugs continues to rise in popularity. A poll by the Kaiser Family Foundation (KFF) shows that nearly half of all American adults are interested in taking a safe and effective prescription weight loss drug. Among the numerous choices for prescription weight loss available today, Saxenda is one of the most popular. But just how effective is it? The following will discuss its different properties, benefits, and how it compares to other weight loss drugs.
What is Saxenda?
Saxenda is a liraglutide prescription medication that helps with weight loss among obese individuals. The drug is administered as an injection under the skin once per day. Under a doctor's supervision, you can use this as part of your long-term weight medical weight management plan alongside proper diet and increased exercise. Saxenda encourages weight loss by reducing cravings and improving feelings of satiation. It does this by mimicking a naturally occurring hormone in the body called incretin hormones. With that said, Saxenda is also known as an incretin mimetic.
Guidelines to keep in mind when using Saxenda
Just like any other prescription medication, Saxenda has several guidelines for its usage. First, you shouldn't use it together with other medications without a healthcare worker's guidance. For example, it cannot be used along with other liraglutides like Victoza since they contain the same active ingredient. Victoza is designed to lower blood sugar and help reduce the risk of major adverse cardiovascular events. As such, pairing this with Saxenda may result in hypoglycemia.
Second, Saxenda for weight can only apply to those who satisfy certain requirements. As a rule of thumb, chronic weight loss drugs like Saxenda are only advised for patients who have BMIs over 30 or near 30, along with comorbidities. Only these individuals are recommended for this treatment, given that medical interventions are still quite invasive and do affect the body at a biological level. Thus, it is reserved for those who are more in need of assisted weight loss to even the playing field.
How Saxenda compares to other medications
To the average layman, all weight loss medications may seem like versions of the same thing. After all, despite all the Saxenda vs Wegovy comparisons, these medications belong in the same aforementioned group called incretin mimetics. Saxenda and Wegovy are glucagon-like peptides, one-receptor agonists, or GLP-1 agonists. Both of them also impact insulin resistance, thereby preventing any blood sugar spikes post-meal. For weight loss, this helps to reduce binging.
Additionally, they all have similar side effects, too. These tend to be the usual gastrointestinal discomforts, such as nausea, diarrhea, constipation, and abdominal pain. Fortunately, with whatever drug you choose, with gradual dosing, side effects are alleviated.
With all the similarities mentioned, Saxenda does have some differences from other popular chronic weight loss drugs. Take, for instance, in terms of availability. Unlike Saxenda, Wegovy is not readily available in pharmacies. This is because of the high demand, causing the company to cut the supply of starter doses as it strives to keep up. Meanwhile, Saxenda is a lot more available, which is why it is far more often prescribed than other drugs like Mounjaro. Other than that, there are differences in cost, administration method, efficacy, and FDA status. Ultimately, though, it is up to you and your doctor to account for all of these factors before taking anything.
Does Saxenda work?
With all this said, Saxenda has been clinically proven to be effective for weight loss. While it may not influence as much weight loss as other drugs, it does have the advantage of being more available. Additionally, with consistent use, it can result in up to 10% weight loss within a year. In conclusion, if you're eligible for medical weight loss, Saxenda can be a viable medication.
Please follow and like us: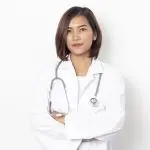 Nutrition expert. Blog writer. Health enthusiast.